Online child exploitation
Protect children from all forms of sexual exploitation, on and offline
85 million pieces of child sexual abuse material were reported online in 2021, a 35% increase from the previous year
As more children in Canada are spending time in digital spaces, more predators are seizing what they see as the perfect opportunity to exert power and to sexually exploit young people.
Children exploited in the digital world face long-term harm: Statistics Canada reports that childhood sexual victimization online can lead to negative impacts including:
Psychological difficulties
Negative sexual development
Subsequent substance misuse and depressive symptomology
The needs are clear:
Children need accessible information about the risks of sharing intimate information with strangers and peers online
Parents and caregivers need greater awareness of the warning signs of online sexual exploitation, and they need to have these difficult conversations with their children about online safety.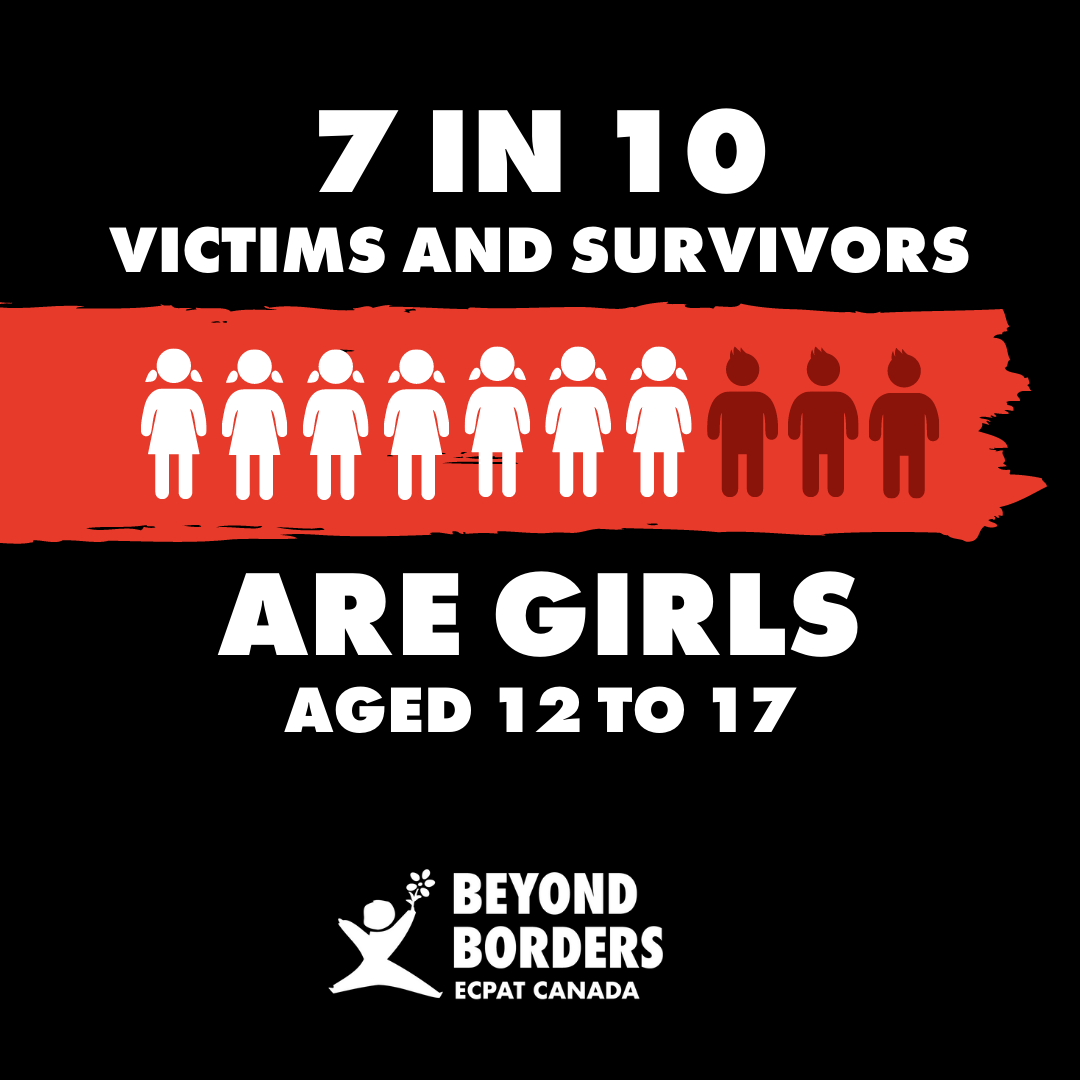 Increase in reports of online luring between 2020 and 2021
of survivors of online child sexual abuse report continued victimization online
What we do matters
Beyond Borders believes action goes hand-in-hand with awareness building. We work to increase the visibility of the issues in order to mobilize stakeholders in the prevention of abuse and exploitation of children. Beyond Borders also advocates for better laws to protect victims and uphold the rights of children in Canada and abroad.
Why what we do matters
Content warning: This story describes details of child sexual abuse that may trigger unwanted trauma reactions. Please take care before proceeding.
Three sisters faced online sexual exploitation and abuse within the walls of their own childhood home.
Their father would share sexual abuse images of his daughters on the internet. As they grew up, the sexual abuse continued as he contributed to an international child exploitation ring involving more than a million images. The sisters survived, but severe depression, anxiety, and alienation from friends and family follow them to this day.
Their story was featured in the Toronto Star. Sadly, there are thousands of others like it.
Take action today
Download this pamphlet from our collaboration with Missing Children's Network to learn more how to approach difficult conversations about sexual exploitation of children.
Help fund Beyond Borders' public awareness programs, child advocacy efforts, and deeper research into the realities of child exploitation in Canada.