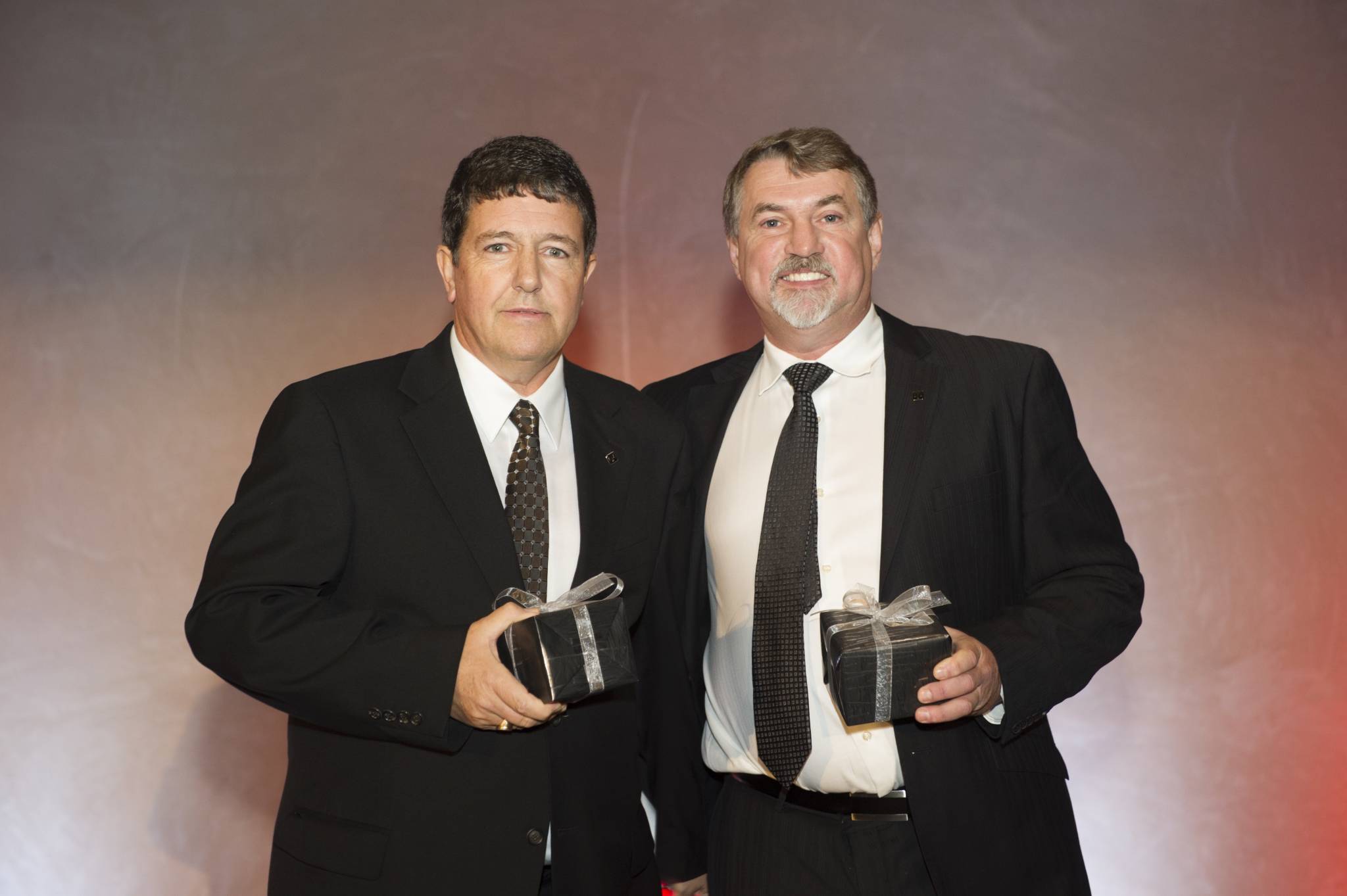 2015 Bob Martin & Dale Sutherland
Bob Martin and Dale Sutherland suffered horrific abuse at the hands of sexual predator Ernest Fenwick MacIntosh, but went onto provide support to other victims of sexual abuse and became advocates who challenged and changed law in Nova Scotia.
2014 Brendan McCabe
Known as one of Canada's foremost experts in prosecuting complicated extraterritorial cases with multiple victims in foreign countries, Brendan was the Crown counsel in Canada's first groundbreaking child sex tourism case, R. v. Donald Bakker. Brendan, along with a fellow prosecutor, then successfully defended the constitutional challenge of Canada's child sex tourism law in the multi-jurisdictional case of R v Kenneth Klassen, charged with abusing many children in three countries. That case resulted in the longest sentence in Canada to date, 11 years, for child sex tourism.

2013 Carol Todd, Glenn Canning & Leah Parsons
The tragic deaths by suicide of Amanda Todd and Rehtaeh Parsons woke the nation to the devastating consequences of online exploitation and cyber-bullying. Amanda's mother (Carol) and Rehtaeh's parents (Glen and Leah) did everything they could to protect their daughters, but in the end it wasn't enough. Now vocal child advocates, Carol, Glen and Leah's dedication to raising awareness has motivated stakeholders to urgently address the harm online bullying and exploitation does to children.

2012 Sheldon Kennedy
Professional athlete, child rights advocate and sexual abuse survivor. Honoured for his inspirational fight against child sexual exploitation.